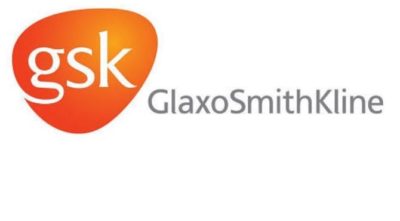 Global Medical Affairs Leader – Oncology (Cell Therapy)
October 22, 2017

-

November 10, 2017
Basic qualifications: 
• Medical Doctor with Oncology specialist training or Board Certified Oncologist.
• Proven Global Medical Affairs leadership experience in LOC and above country roles.
• Deep knowledge and expertise within Oncology.
• Experience with Pre-Launch activities.
• Strong collaboration and partnering skills.
• Demonstrable cross functional matrix leadership skills.
• Strong stance on compliance and awareness of local, regional and global regulations relating to the development and launch of Pharmaceutical products.
• Broad drug development experience.
Preferred qualifications: 
• Cell Therapy knowledge and experience would be advantageous.
Details: 
As a global healthcare company, GSK takes on some of the world's biggest healthcare challenges. The biggest contribution we can make to society is to innovate and widen access to new medicines, vaccines and consumer healthcare products.
We continue to be committed to develop medicines to support fighting cancer. Over the last few years our R&D team has been using 'next generation' technology platforms to increase understanding of disease mechanisms, which will help us deliver significant medical advances to cancer patients. Immuno-Oncology, Oncology Cell Therapy, and Cancer Epigenetics are the three strategic research areas of GSK Oncology R&D.
GSK is positioned to become a leader in the field following recent successes with our innovative Cell and Gene Therapy platform. Through the alliance with Adaptimmune established in 2014, GSK Oncology is testing the NY-ESO-1 TCR therapy for a variety of cancer types. The recent announcement of GSK opt-in of NY-ESO-1 TCR therapy is a further testimony of GSK's commitment in building up cell therapy for oncology. Other in-house efforts focus on a spectrum of approaches including CAR-Ts and TCR-Ts. Together with monoclonal antibodies (mAbs), bi-specific antibodies, and small molecules, Cell & Gene Therapy is one of the four cornerstones for GSK Oncology.
We are now seeking a Global Medical Affairs Lead to join our Oncology franchise.  The Global Medical Affairs Lead (GMAL) will be at the forefront of GSK's re-emergence in discovering and providing cutting edge Oncology treatments.  The person taking on this role will work closely with their peers in Clinical Development, Clinical Research and Commercial to formulate and execute a world class Global Medical Affairs strategy for our Oncology Cell Therapy assets.  Initially the focus will be on our NY-ESO-1 TCR Modified T-Cell therapy which has a great deal of optimism surrounding it in relation to its ability to treat Synovial Sarcoma and other solid tumours.
The GMAL will be accountable for Phase IIIb and IV evidence generation studies, including post-approval commitments and health outcomes studies. Working in close partnership with R&D, you will deliver the evidence needs for the asset and be accountable for developing and delivering the Integrated Evidence Generation Plan (spanning late stage development and post launch market access support.). You will be a member of both the Medicines Development Team in R&D and the Medicines Commercialisation Team. The GMAL will act as the single voice of Medical Affairs for NY-ESO-1, into R&D and Commercial.
Key Responsibilities
Key responsibilities:
• Gather medical insights from the field medical team, patient advocacy, LOCs and key external stakeholders to inform and shape product strategy and to be accountable for the development of the integrated evidence strategy and plan (from Commit to Medicine Development – C2MD- onwards).
• Work in partnership with central teams, to optimize plans in support of a reimbursable file and life cycle strategy.
• Accountable for the execution of phase IIIb and IV studies, including post-approval commitments, if applicable.
• Evaluates local data needs for assets in partnership with relevant stakeholders locally (core countries).
• Formulates strategies for the asset and develops evidence plans (in partnership with R&D).
• Leads the global scientific engagement strategy for the asset and is an external speaker for GSK at scientific congresses or other company organised events.
• Seeks relevant scientific / medical insight from stakeholder groups.
• Lead the external engagement plan and develop strong relationships with external stakeholders.
• Lead and implement global scientific engagement program including development and maintenance of Scientific Platform and ensure medical governance.
• Accountability for the medical ABPI certification of launch materials and activities to ensure they are compliant with GSK SOPs and external industry standards.
This role will be integral to the future success of GSK's Oncology strategy moving forward.  The candidate we require will need to be an excellent leader capable of driving performance, implementing and formulating strategy as well as maintaining focus on our goal of helping patients do more, feel better and live longer.  The role can serve as a great platform for ambitious individuals to show what they can do and demonstrate their potential for development into other influential roles in the future.
The closing date for applications is 10th November 2017.
Please apply using the online system
When applying for this role, please use the 'cover letter' of the on-line application to clearly describe how you meet the competencies for this role, as outlined in the job requirements above. The information that you have provided in your cover letter will be used to assess your application.