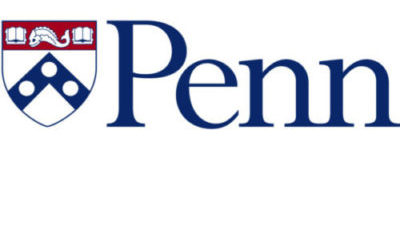 Research Specialist A – Cancer Epigenetics
May 9, 2017

-

June 9, 2017
The candidate will work in the High-Throughput Screening Core (HTSC) in the Perelman School of Medicine (PSOM). He/she will work with the Scientific and Technical Directors of the core to further design, to optimize and validate biological assays in high-density formats (i.e. 384 well microtiter plates) for primary human cancers that can be screened against libraries of FDA approved drugs, as part of a collaborative research initiative between the Chemogenomic Discovery Program, Precision Medicine, and Hospital of University of Pennsylvania. The candidate will also dedicate effort to high-throughput cell based screens designed to dissect the role of epigenetics in cellular senescence.
Specific responsibilities will include moderately complex procedures/techniques in eukaryotic/mammalian cell-culture, molecular biology, cell biology, and high-throughput genetic/chemical screening. The candidate will operate and maintain automated laboratory robotic workstations related to high-throughput screening; prepare and manage libraries of siRNA, shRNA, cDNA, CRISPR and drug-like small molecule libraries for high-throughput screening; and analyze, interpret, and prepare reports of large data sets. Additional responsibilities will include literature searches, maintaining articulate documentation of daily tasks and maintenance of the laboratory's databases/logs and inventory (i.e. supplies, reagents, and equipment).
A Bachelor's Degree and 0 to 1 year of experience or equivalent combination of education and experience is required. 1 to 3 years of experience preferred.  The ideal candidate will have strong organizational skills, effective communication skills; and the ability to problem-solve and work independently. The applicant should have basic understanding of cell biology, molecular biology and biochemistry. Experience in bioinformatics and programming is desirable.
The University of Pennsylvania, the largest private employer in Philadelphia, is a world-renowned leader in education, research, and innovation. This historic, Ivy League school consistently ranks among the top 10 universities in the annual U.S. News & World Report survey. Penn has 12 highly-regarded schools that provide opportunities for undergraduate, graduate and continuing education, all influenced by Penn's distinctive interdisciplinary approach to scholarship and learning.
Penn offers a unique working environment within the city of Philadelphia. The University is situated on a beautiful urban campus, with easy access to a range of educational, cultural, and recreational activities. With its historical significance and landmarks, lively cultural offerings, and wide variety of atmospheres, Philadelphia is the perfect place to call home for work and play.
The University offers a competitive benefits package that includes excellent healthcare and tuition benefits for employees and their families, generous retirement benefits, a wide variety of professional development opportunities, supportive work and family benefits, a wealth of health and wellness programs and resources, and much more.