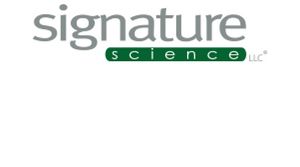 Epigenetics Specialist
December 31, 2017

-

February 2, 2018
Required Skills:
Extensive experience identifying epigenetic signatures resulting from pathology (such as viral infection or cancer)

Experience with high-throughput assays for identifying epigenetic modifications (e.g., next-gen sequencing, microarrays, pyrosequencing, etc.)

Demonstrated experience analyzing genome-wide methylation profiling or chromatin remodeling

Knowledge of virology or other infectious disease models strongly preferred

Strong oral, written, and interpersonal communication skills and abilities;

Demonstrated time management and completion of tasks to a definite deadline

Bioinformatics experience (e.g., experience working in a Linux environment and common scripting languages) is desirable

Candidates must be willing to submit and be eligible for a DoD secret clearance (i.e., must be subject to and pass a background investigation and must be a U.S. citizen). 

Must be able to do extended deskwork at a computer

Must be able to stand for several hours at a time to perform lab work

Must be able to wear standard PPE (e.g., mask, gloves, lab coat) for extended periods of time    
Primary Responsibilities:
Lead efforts based on the identification of epigenetic biomarkers of exposure to biological and chemical pathogens. Support experimental design, development and optimization of biomarker identification methods and workflows, and data analysis to validate prospective markers.

Lead and/or support technical tasks or projects within a collaborative teaming environment. The Epigenetics Specialist will work within a team of molecular biologists, forensic scientists, biochemists, bioinformaticians, database managers, statisticians, and project managers to provide solutions to maximize the utility, confidence, and rapid reporting of results for large epigenetic datasets.  

Support projects through employing efficient and accurate data evaluation techniques, placing levels of statistical confidence on data output, and clearly reporting results.

Interact with clients (on and off-site) and present technical data through presentations and report writing.

Support end user trainings and client interactions.

Help grow the biological sciences business area through the successful and timely execution of projects, positive interactions with clients, recognition of opportunities for follow-on work with existing clients, establishment of new opportunities with alternate clients, proposal development and writing support, and maintaining a presence at marketing and business development meetings/conferences.

Travel to project and business development meetings as needed.

Report directly to the biology Business Area Manager under the advisement of the Director of Biological Sciences.
Event Navigation