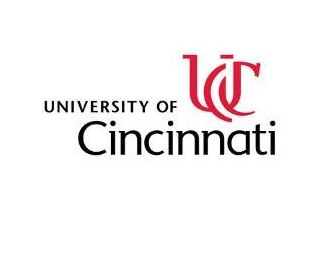 Assist/Assoc/Full Professor – Environmental Health
July 4, 2017

-

August 4, 2017
Job Summary:  The College of Medicine, Department of Environmental Health and Cincinnati Cancer Center seek a highly qualified researcher for a Tenure-Track or Tenured position in Cancer Molecular Epidemiology (open rank). This position will support the University's mission and commitment to excellence in cancer research. We invite applications from candidates with postdoctoral experience and a publication/funding record in areas of interest including: cancer molecular epidemiology, biomarker based precision medicine, genetics and epigenetics of cancer development and prognosis.
The Precision Cancer Cluster Initiative is the first university-wide step in the establishment of a Center of Excellence for Precision Cancer Care and Prevention. An interdisciplinary group of researchers in medicine, pharmacy, nursing, biology, chemistry, and social work will be hired to lead research efforts directed at the delivery of personalized cancer treatments and customized cancer prevention. This Center joins other local cancer initiatives, including the Cincinnati Cancer Center, a joint program of the University, UC Health, and Cincinnati Children's Hospital Medical Center, the UC Cancer Institute, and its Survivorship program.
The successful candidate will be in the Division of Epidemiology, Department of Environmental Health, and Cincinnati Cancer Center. The appointee will also have the opportunity to become a member of the NIH funded Center for Environmental Genetics, Center for Clinical and Translational Science and Training, the University of Cincinnati Cancer Institute, and numerous other research centers.  These Centers offer a supportive environment to conduct state-of-the-art epidemiologic, genetic, epigenetic, and clinical research. Strong research programs in cancer etiology, diagnosis and treatment, cancer biology, pharmacology, genetics, pathology, and bioinformatics and data science (LINCS-BD2K center) are available for collaborative investigations.
Minimum Qualifications:  Candidates should have a PhD, MD or comparable degree and 3+ years of postdoctoral experience in the area of cancer molecular epidemiology. A candidate at the Assistant Professor level is expected to establish extramurally funded independent research program, and a candidate at the Associate Professor or Professor levels should have a track record of such program and sustain the funding.
Applications will be accepted until the position is filled.  Applicants should submit their CV, summaries of research accomplishments and research plan (up to 2 pages each), together with the names of three references.