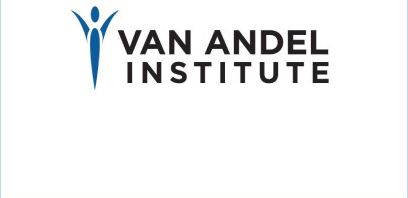 VARI has recently established a research program in metabolism and nutrition, with the goal of improving health through prediction, prevention, diagnosis, and treatment.  
Connie Krawczyk., Ph.D., will be joining VARI in the summer of 2018 and is seeking to hire a full-time Research Technician in her lab. Dr. Krawczyk's research focuses on the following areas:
Elucidate how immunological signals, metabolism and cellular programming regulate the balance between protective and pathological inflammation.
Identify epigenetic reinforcements of immune states and their impact on disease development
Advance understanding of the interplay between the immune and nervous systems,

Advance the understanding of the molecular mechanism that drive differences in susceptibility between males and females to inflammation and associated diseases

Exploring the therapeutic potential of targeting such mechanisms to treat inflammatory conditions such as cancer, infection, autoimmunity and neuroinflammation.
In this role as a Research Technician, you will be instrumental in transitioning her lab, currently located in Montreal Canada, at McGill's University to Grand Rapids, MI to Van Andel Research Institute (VARI). This will include traveling to Montreal for a time period still to be determined.
In addition to assisting in with the lab relocation, you should have an intense curiosity of biology, and must possess the following:  
Tissue culture of primary cells and cell lines

Animal colony maintenance, genotyping, tissue harvesting

Infection models in mice

Flow cytometry

molecular cloning

generate retrovirus and transduction of cells

western blot

chromatin immunoprecipitation and ATAC sequencing

RNA isolation, qRT-PCR

ELISA

general lab maintenance

cellular metabolism – including seahorse, mass spec
This list will change as projects evolve and you be open-minded to learn new things.
You will possess a Bachelor's or Master's degree in biological sciences, focusing on immunology, biochemistry, molecular and cell biology and have 2 – 5 years of hands on bench experience. We are ideally looking for people with the following:
Hands on experience with cell culture work, preferably experience with primary cell

Hands on experience with molecular cloning including, primer design, PCR, mutagenesis, etc…

Hands on experience with chromatin IP

Experience and/or interest in bioinformatics

A self-driven and hard-working individual who has a strong curiosity about basic science and its clinical application

A highly organized multi-tasker who pays attention to detail and values research integrity

A collegial team member with the ability to interact effectively and cordially with colleagues and collaborators
EXPECTATIONS
The following expectations should be met within the first 3 months.
1 month – Develop a solid understanding of the project, master the techniques involved, help transition the lab to VARI and generate new data
3 months – Complete lab move to VARI, acquire significant data, and begin to take lead of the project
HOW TO APPLY
If you possess these attributes and enjoy working with motivated and driven people, we would welcome speaking with you and encourage you to apply today! 
A cover letter describing your research interests, experience, and how you might contribute to Krawczyk Lab Research.
An up-to-date Curriculum Vitae.
A list of 2-3 individuals who have agreed to act as references along with their contact details.
Please contact Eric Miller (eric.miller@vai.org) for further information or questions, or if you have any difficulty with the application process.
Event Navigation