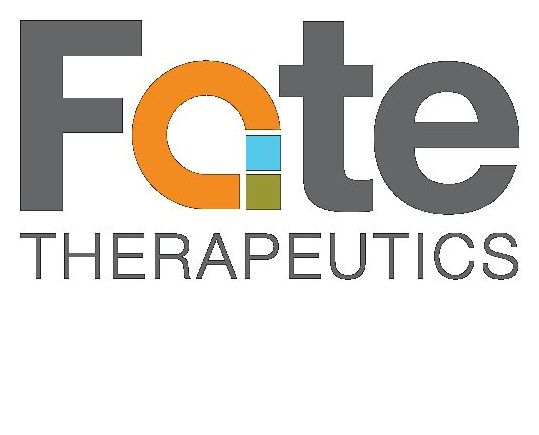 Associate Director / Senior Scientist – Cancer Immunotherapy
May 11, 2017

-

June 11, 2017
Fate's Cancer Immunotherapy group is seeking a talented and highly motivated scientist with expertise in oncology and stroma immunobiology to join a multidisciplinary team dedicated to the discovery of novel cellular therapeutics for the treatment of cancer.  The successful candidate will play a leading role in the research and translation of new biologic modalities for off-the-shelf cancer immunotherapy.  Specifically, the candidate will be tasked to drive ongoing efforts to identify novel strategies to improve effector persistence across tumor microenvironment and histocompatibility barrier.  The candidate must have in depth knowledge of NK cell and T cell immunology, cancer biology, effector cell dysfunction and exhaustion, immunosuppression, metabolism and trafficking. The position will require independent research as well as coordination with the greater cancer immunotherapy and cellular engineering groups. This is a full-time position reporting to the Vice President of Cancer Immunotherapy and is located at our corporate headquarters in San Diego, CA.
Responsibilities
•   Identification and implementation of novel genetic and epigenetic programming and engineering strategies to improve safety and efficacy of universal cancer immunotherapy products
•   Present research initiatives to management team and drive execution of sanctioned programs
•   Execute research timelines to meet program and corporate objectives
•   Scientific team management
Requirements
•   PhD in cell biology, immunology or related field
•   Minimally 4-5 years post-doctoral training with additional 3-5 years continuing experience in academia or industry
•   Extensive experience in analyzing the interaction of hematopoietic cells, tumor cells and microenvironment using both in vitro and in vivo functional models
•   Expert in flow cytometry, imaging based approaches, cellular cytotoxicity assays and metabolism assessment to determine the biological mechanisms and activities of programmed cells
•   Demonstration of ability to work both independently and dependently within a goal-oriented team environment
•   Strong scientific track-record demonstrating experience and expertise in cancer immunotherapy or related fields
Working Conditions and Physical Requirements
•   Will require working with blood and cell lines of human origin
•   Will require working with rodent models
•   100% on-site work at corporate headquarters in San Diego, CA
•   Evening and weekend work as necessary
The preceding job description indicates the general nature and level of work performed by employees within this classification. Additional and incidental duties related to the primary duties may be required from time to time.
For consideration send cover letter and resume to:  careers@fatetherapeutics.com and reference job code 164BV.