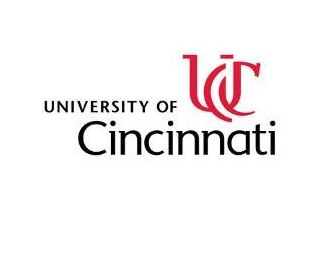 Cancer Biology Researcher – Faculty Member
September 16, 2017

-

October 16, 2017
The College of Medicine, Department of Cancer Biology at the University of Cincinnati is seeking highly qualified researchers to fill faculty positions. The rank of the appointment (Assistant/Associate/Professor) is open and will be commensurate with the experience and professional accomplishments of the selected applicant.
The Department of Cancer Biology, in partnership with Cincinnati Children's Hospital and UC Cancer Institute, offers a highly collaborative environment that is supported by recent substantial institutional investment in infrastructure and core facilities.
The successful candidate will join the Department of Cancer Biology, a rapidly expanding department with faculty strength in research areas that include tumor metabolism and autophagy, oncogenic signaling, hormone receptor biology, and genome integrity. Faculty labs are housed in the Vontz Center for Molecular Studies, an architecturally notable structure designed by Frank Gehry. For more information, visit http://med.uc.edu/cancerbiology.
Qualifications: Ph.D. and/or M.D. degree(s) and work on basic mechanisms of cancer in areas complementing the existing strengths of the department. We invite applications from candidates with postdoctoral experience and a substantial publication record in breast, brain, lung, pancreatic, prostate or other cancers. Our broad areas of interest include: the tumor microenvironment, anti-tumor immunity, tumor metabolism, cancer cell-intrinsic signaling pathways, cancer epigenetics, bioinformatics and cancer metastasis. Successful candidates appointed at the Associate or Professor level must have an outstanding track record in publications and external grant funding.
Application Process: Applicants must complete and submit an official application at http://bit.ly/2flwoMd and must include a single document attachment including a CV, summaries of research accomplishments and research plan (1 page each), and names of three references. Interested applicants may also contact the Cancer Biology Search Committee, c/o Cara Kramer at kramerce@ucmail.uc.edu for further information and/or details regarding the position.
Event Navigation