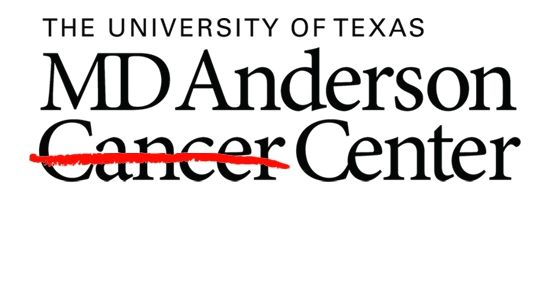 Research Scientist
May 13, 2017

-

June 13, 2017
Dr. Kapil N. Bhalla is currently seeking a Research Scientist who will be responsible for conducting research in his NIH-funded laboratory. The focus of the basic and translational research in this laboratory includes the biology and developmental therapeutics related to epigenetic mechanisms involving histone deacetylases, methyltransferases and demethylases, BET proteins, as well as the chaperone biology of heat shock proteins and their cancer relevant client proteins regulating cell growth, differentiation and survival of the human leukemia stem/progenitor cells.
The preferred candidate will possess a Ph.D. in Biology, Biological Sciences, Life Sciences or related field; a keen interest and experience in cancer research and excellent English skills (both written and verbal).  The preferred candidate will have completed at least a 3 year Post-doctoral fellowship in an area relevant to the focus of research in Dr. Bhalla's laboratory. In addition, have the ability to troubleshoot in the design and conduct the laboratory studies. Experience in molecular studies involving gene transfection, analysis of gene expression through QPCR, microarrays, immunoblots and flow cytometry, as well as experience in chromatin immunoprecipitation studies, evaluation of protein biochemistry with 2D gels and the yeast-two-hybrid system, and tissue culture techniques is required. Experience in the ability to utilize CRISPR technology for gene editing and to utilize confocal microscopy for molecular imaging is highly desired. Experience in xenograft and genetically-engineered animal models of cancer and/or leukemia, and confocal microscopy is also desired.  An outstanding research environment, new laboratory and core facilities are provided.
KEY FUNCTIONS
1. The basic and translational research focus of this laboratory includes epigenetic mechanisms involving histone deacetylases, methyltransferases and demethylases, heat shock proteins and their cancer and leukemia-relevant client proteins, as well as transfection and functional analyses of genes regulating cell death/survival of human cancer cells. Experience in animal studies involving NOD/SCID or nude mice, and mouse imaging (xenogen and MRI) is highly desirable. Experience in molecular techniques involving plasmid DNA preparations and transfection, the analysis of gene expression including QPCR, microarrays, chromatin immunoprecipitation, evaluation of protein biochemistry with 2D gels, animal models, the yeast-two-hybrid system, confocal microscopy and tissue culture are also preferred.
2. Plans, organizes, coordinates, directs, and participates in scientific research projects. 
Performs quality research in relation to current research projects, and other identified needs. Interprets results of experiments, and makes necessary changes in procedures when needed.  Compiles data sheets.
3. Organizes and performs routine procedures involving molecular biology and biochemistry of RNA processing. Requires experience in tissue culture, DNA & RNA preparation, PCR, DNA cloning, protein synthesis and electrophoresis.    Responsible for providing laboratory services, tissue culture, processing research samples, and/or cataloging samples as required. Interacts with the principal investigators, postdoctoral fellows and other research personnel in communicating experimental design and results.
4. Requires knowledge of standard radiographic techniques. Dark room usage is essential as is use and proper handling of radioisotopes.
Must be able to comply with all institutional safety policies including Universal Precautions and OSHA standards when handling toxic, hazardous, flammable, or potentially infectious or carcinogenic materials.  This may require wearing common protective garments or equipment such as gloves, eye protection, face mask, gown or lab coat, etc.  Additionally some procedures may require the use of a fume hood or biological safety cabinet.
5. Work with laboratory animals such as mice and rats and to perform interventional procedures such as tail vein injections and orthotopic implantations. Retrieves, maintains, and catalogs specimen stocks from outside reference laboratories.  Assists in other laboratory activities as needed.
6. Performs and coordinates scientific experiments in a collaborative effort with other technicians, postdoctoral fellows, and staff members.  Monitors work flow as it pertains to the need for supplies, equipment maintenance and stock solutions.  Performs preventive maintenance on laboratory equipment.
7. Equipment monitoring on a daily basis verifying correct temperatures of freezers, refrigerators, incubators, etc.  Equipment maintenance on a weekly basis includes cleaning and disinfecting refrigerators and incubators.  Daily counter clean up and disinfection to ensure safety of the laboratory work place.  Bags waste and transports to appropriate refuse area utilizing safety standards and guidelines.  Maintains all safety precautions.
8. Assigns and reviews work of subordinates, determines specific goals or objectives to be attained, evaluates resulting research data, and revises techniques or approaches to work problems. Supervises the design, development, or adapting of equipment used in experiments or research to obtain desired results. Utilizes institutional and departmental databases to perform data retrieval for analysis.  Designs retrieval templates for standard queries.  Apply bio-statistical methods in analyzing clinical data such as pretreatment characteristics, response to treatment, toxicities, and mortality, etc. 
Conducts Library Work.  Finds and copies journal articles as required.  Reads and understands articles related to ongoing research.  Maintains references in a manual filing system.  Requires good reading and comprehension skills as well as diligence, patience and ability to carry several heavy books at a time.
9. Assemble samples, reagents, dry or wet ice, data and packaging materials; draft a cover letter, accurately and legibly fill out shipping labels; carry package to receiving area on ground floor prior to pick up.  Keep accurate legible logs of outgoing and incoming packages.  For incoming packages, ascertain contents, store at appropriate location, file information sheets and notify principal investigator.  Update pertinent inventory logs.
10. Compiles, writes, and submits reports to superior.  Plans and supervises the training of technicians and other laboratory personnel with respect to proper laboratory techniques, the use of laboratory equipment, and safety procedures.
11. Presents findings of data to PI and prepares scientific documents for publication.  Presents findings of research projects to professional groups and prepares scientific documents for publication. 
12. Performs related work as required.
source:sonj
EDUCATON
Required: PhD in one of the natural sciences or related field or Medical degree
EXPERIENCE
Required: With PhD, no experience required. With Medical degree, two years of experience in experimental or scientific work.
Preferred: Completion of a 3 year post-doctoral fellowship.