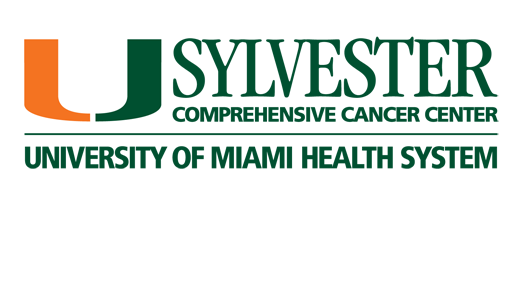 Manager – Research
November 12, 2017

-

December 13, 2017
This position will work with the Director of Research Administration for the University of Miami Sylvester Comprehensive Cancer Center (Sylvester). This position is responsible for the management of the 4 research programs within Sylvester. Will be responsible for coordinating the research activities of the research programs, including all scientific retreats. This position will also be responsible for coordinating the Scientific Steering Committee and working with the research program leaders on CCSG submission.
The following job description reflects the support that this position must provide.  Specific responsibilities of the position include and are not limited to:
MANAGEMENT OF 4 RESEARCH PROGRAMS
1. Manage the activities of the designated Sylvester Scientific Research Programs: Cancer Epigenetics, Cancer Control, and Tumor Biology
2. Will work with the Director to develop and evaluate new research programs.
3. Assist Program Leaders in the development plan for use of developmental funds annually and monitor expenditures for each program.  Review monthly financial reports.
4. Assist program leaders with developing and implementing a grant review process. This includes scheduling reviews, gathering information, keeping track of grant submissions and following-up on written faculty reviews.
5. Responsible for the preparation of specialized financial reports such as Program Active Funding Reports for Leadership meetings.
6. Responsible for the coordination of monthly program and/or theme meetings, including scheduling, notices and other announcements, collection monthly meeting minutes and documentation and data archives.
7. Organize and coordinate visits of external speakers and Program external review committees. Manage all travel aspects; this includes travel arrangements, meeting agendas and the preparation of materials and presentations.
8. Responsible for maintaining the Research Knowledgebase Website. This entails obtaining current research descriptions for Cancer Center investigators, and posting updates to the website.
9. Responsible for maintaining the Research Discoveries tracker. This entails tracking and classifying the investigators' scientific accomplishments on a monthly basis.
SCIENTIFIC STEERING COMMITTEE
Responsible for the coordination of the Scientific Steering Committee. This includes the scheduling of bi-monthly meetings, tracking attendance, reviewing Committee Membership, preparing agendas and minutes, follow up, execution of action items and maintaining the data archives for the committee. Will also work with Committee Members to complete special projects stemming from these Committee meetings.
CANCER CENTER SUPPORT GRANT(CCSG)
This position will work with the leaders of the research programs in order to achieve NCI designation. The manager will take the lead on:
1. Ensuring all CCSG data is accurate and adheres to the grant's guidelines.
2. Monitoring CCSG funding metrics and advising the program leader's of critical changes.
3. Will work with program leaders on written portions of the CCSG as far as content and program metrics.
4. Will review and provide custom/ad hoc reports to program leaders.
OTHER DUTIES
1. Other duties as assigned by the Director.
Minimum Requirements: Bachelor's degree in Health Administration, Business or other related field.  1 year work related experience in a health care setting is preferred but not required.  Ability to coordinate and prioritize multiple tasks, projects and schedules. Excellent computer skills required.  Must have excellent written and verbal communication skills and be able to work under minimal direction.